Gift-giving sounds like a simple thing to do, doesn't it? Just pick a gift, have it wrapped, and give it to your recipient. So easy, right? Well, it's a lot harder in real life. You see, gift-giving is so much more than the object you're giving. It's NOT about how big, shiny or expensive your gift is. Nope, it's all about communicating just how much you value them!
So, we wrote this gift guide to point you in the right direction and help you choose gifts your giftees will absolutely love! And erm, this is going to be a family-friendly list, okay, so you won't find naughty stuff in here…
Here's what you'll learn in this article:
Gift Guide For Her
Of course, we gotta put the ladies first on the list. I don't know about you, but I personally think gifting women is sooo much harder than men! Why? Because there are literally a million different things you can give to women – makeup, lipstick, hair stuff, skincare products, clothes… that's just the stuff that goes on the body. Once you factor in their personal interests and hobbies, the list gets even longer!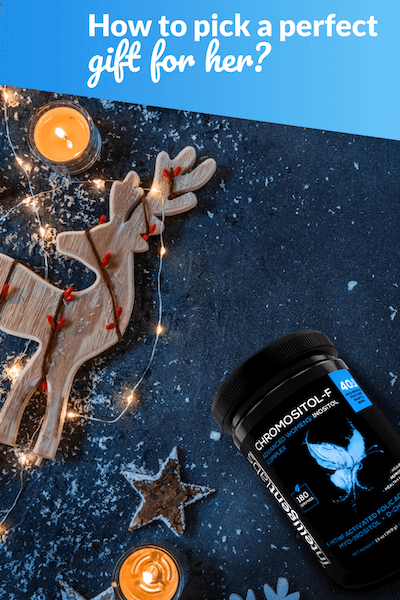 But we'll do our best to narrow down your choices. So, here's our gift guide for women, hope you find it useful:
Fitness gear and accessories
This is the perfect gift for ladies who like to look their best whilst working out. Look for workout clothes (tank tops, sweat shorts or pants, leggings) in her favorite colors. Some like girly colors to stand out from the crowd. Others want neutral colors to blend in with everybody else.
Here are some fitness accessories you may want to look into:
Workout headband – women have a lot more hair to keep in place than men, so a cute headband is not only practical, it's also essential
Fitness tracker – to motivate her to keep on going and smash those fitness goals!
Smart water bottles – helps her stay hydrated throughout the day
Running belt – because women's workout clothes either have super tiny pockets or none at all
Workout from home stuff
With a global pandemic going on right now, home workout equipment will be like manna from heaven! Check these gift ideas:
Kettlebell – a small kettlebell will do, especially if she's a beginner. More athletic women may benefit from a heavier kettlebell though.
Stability ball – this giant rubber ball will help improve her flexibility, balance, and core strength. She can also sit on it while she's working!
Resistance bands – these bands will add variety to her exercises and tone her muscles at the same time!
Foam roller – sitting all day long can cause muscle stiffness. A foam roller should quickly relieve tightness and soreness.
Yoga mat – a yoga mat is just as important indoors as it is outdoors. Fortunately, they come in all sorts of colors now, so the question is, what color should you buy for her?
An under-desk exercise machine – a simple pedal bike or stepper that she can hide under the table is a great idea! She'll be hitting two birds with one stone – work and exercise!
A subscription to Classpass – because gym memberships aren't all that useful right now. Classpass is perfect for joining home workout classes anytime, anywhere.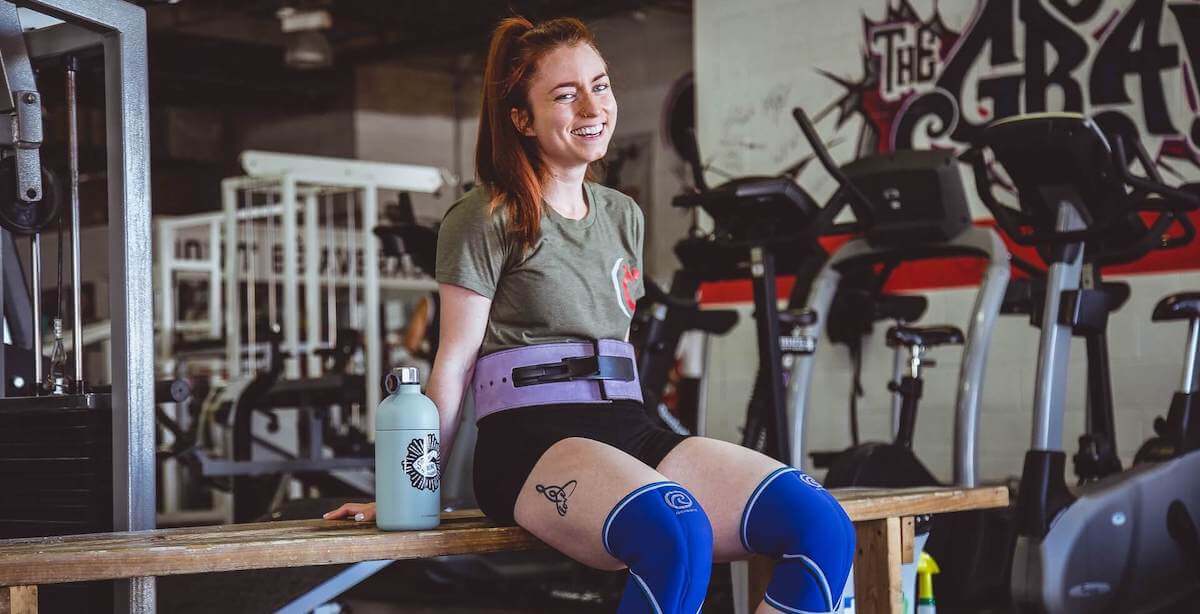 Supplements
Want to show her you care about her well-being? How about gifting her with a supplement she can actually use? Here are our top 3 picks!
Women's Live Cultures & Fibre – with 6 Billion CFU of Patented Live Culture Strains + Cranberry + D-mannose + Fibre, this is the perfect live cultures product for women's digestive, vaginal, and urinary tract health! Each bottle is also good for two months, so you're getting excellent value as well!
Chromositol-F Advanced Women's Inositol Complex – inositol has innumerable health benefits for women, especially those suffering from a condition known as PCOS (1 out of 10 women has this condition). It's designed to balance women's hormones, improve insulin sensitivity, and promote better overall health!
Liposomal Glutathione – did you know glutathione is the body's main antioxidant? In addition to fighting off free radicals in the body, she can also benefit from clearer skin and fewer wrinkles. Since our product uses tiny liposomes as the mode of glutathione delivery, it's also more readily absorbed than regular glutathione pills!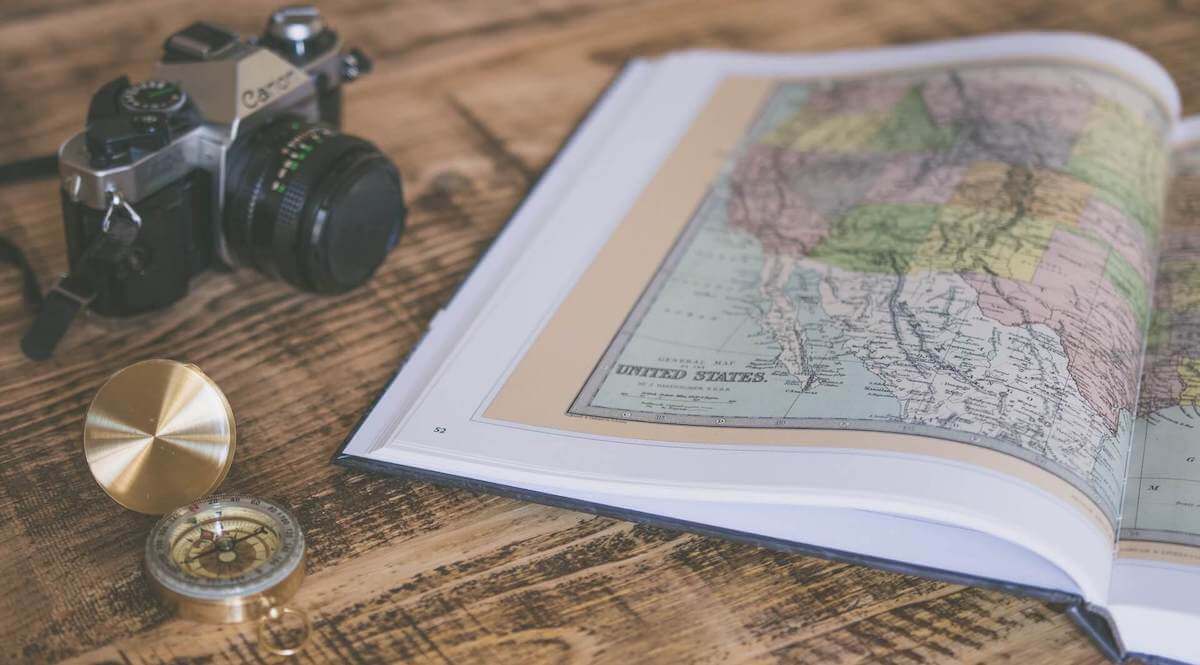 Stuff for her hobbies
Whatever her hobbies are, look for something she doesn't already have. If she's trying to get into a new hobby, perhaps a guidebook will help speed up her progress. For this type of gift, you'd really need to think outside the box and try to surprise her with your thoughtfulness.
Let's say, for example, she's interested in photography. Here are a few photography-related ideas she might like!
Photography mug – for inspiration…
Everyday stuff with cameras printed on it – a pair of socks or a cotton t-shirt will do, it's a bit basic but thoughtful
Camera trinkets – because why not? Trinkets are fun!
Wooden camera – would be a wonderful addition to her home decor
3d printed camera – perhaps a replica of her dream camera?
Gift Guide For Him
As mentioned earlier, I find guys to be a lot easier to give gifts to. I don't know, maybe I'm just fortunate to only have appreciative guys in my life. But since guys come in all shapes and temperaments, here's a gift guide for them. Hopefully, he'll love whatever you give him!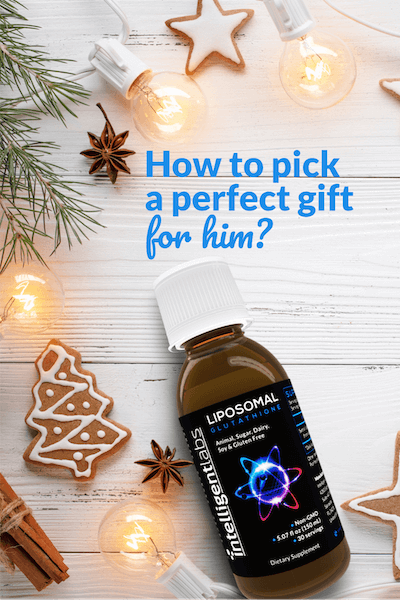 Sports stuff
When it comes to their favorite sports teams, guys can be absolutely bonkers about them. They don't play around when it comes to sports. So, if you don't already know his fave team(s), ask him and he'll probably talk your ear off! That said, get your hands on the following:
Anything with his favorite team's logo on it – jerseys, jackets, pants, stickers
Anything in his favorite team's color – this will work if the team has an easily recognizable color scheme, but maybe not if it's a common color
Sports collectibles – maybe a bit pricey, but the investment may be worth it when you see his face light up!
Some quirky sporty stuff – he'd love anything that has to do with his favorite sports
Fitness equipment
Yup, guys are just as affected by the global pandemic as women. So, if he can't go to the gym right now or isn't comfortable running outside with a mask on, then consider gifting him with these:
Workout clothes – a new shirt or shorts will do
Exercise equipment – dumbbells, jump rope, ab roller, upper body workout bar
Nutribullet – so busy guys can drink their healthy smoothies on the go
Sneakers – because a couple of pairs is never enough!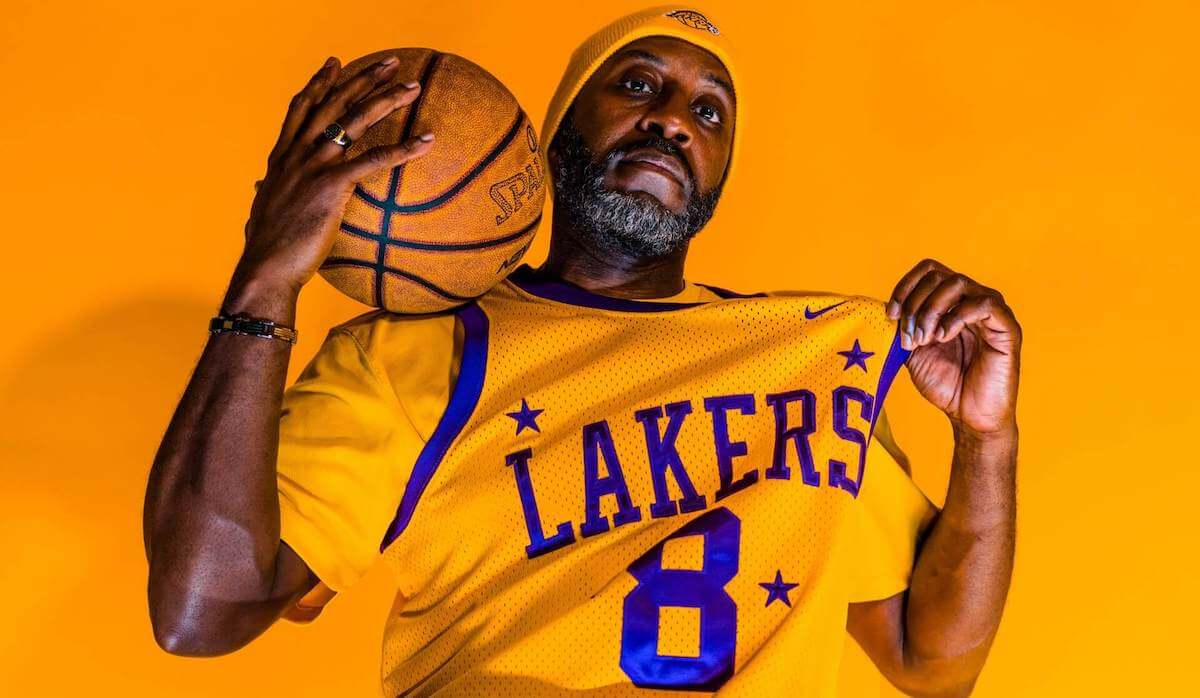 Gifts for the practical man
Well, not all men are bound to like sports. Or perhaps they already have all the sports memorabilia and fitness equipment they could ever want. So, why not give him something he can actually use on a daily basis? Here are a few ideas:
Basic wardrobe – socks, undershirt, t-shirt, cap, cargo pants
Beard trimming kit – include some stache oil as well (if he's got a mustache, that is)
Time-saving tools
Customized organizers – Etsy is a great place to look for things like this!
Multi-purpose tools like a swiss knife – the more tools, the happier he will be!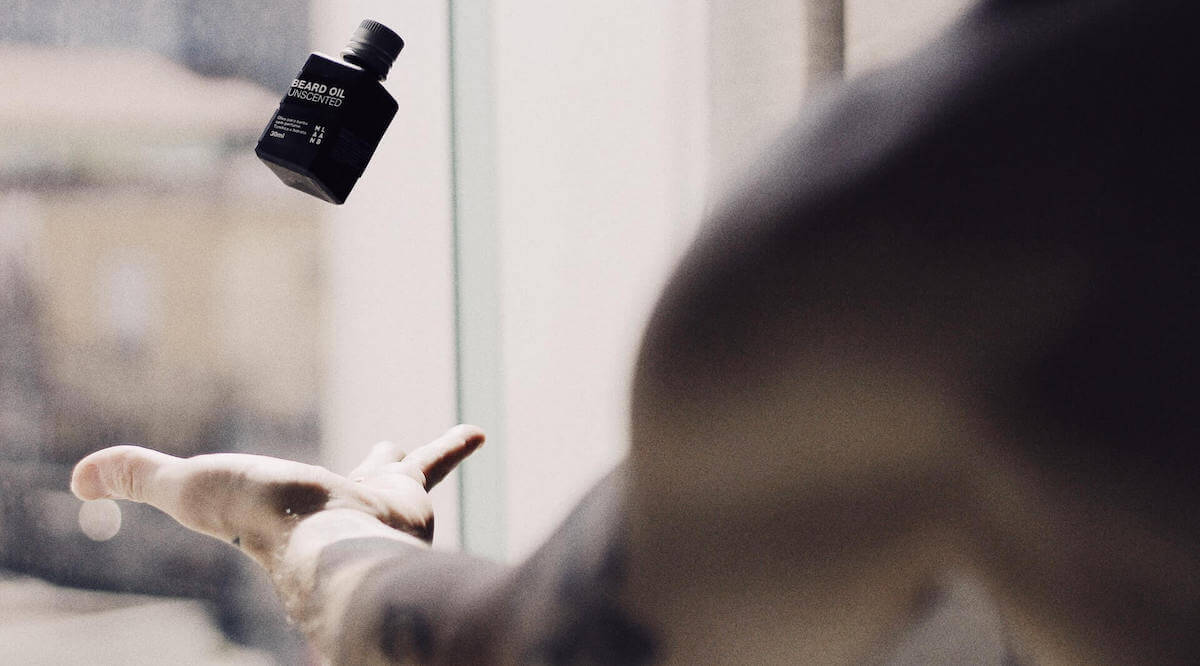 Health supplements for the health conscious
Show him you care about his health and well-being! Here are our top 3 picks for men's supplements:
Adult Live Cultures & Fibre – we use 10 patented live culture strains that are proven to survive the stomach's acidic environment. We guarantee at least 50 billion CFU when you receive your order. No need to refrigerate too thanks to our active packaging technology!
Ultra Pure Omega-3 Triglyceride Fish Oil – we only use the highest quality fish oil made from triglycerides, not low-quality ethyl ester used by other manufacturers. We also follow the scientifically recommended 3:2 EPA:DHA ratio to ensure you benefit from everything omega 3 has to offer!
Berberine – berberine has so many health benefits for both men and women. It can reduce bad cholesterol levels and increase good cholesterol. It can help manage fatty liver disease and improve the body's overall immune system response to various pathogens.
Gift Guide For Kids
I love picking out gifts for children – there are so many cute things you can buy for them! And the younger they are, the easier they are to please. Older kids, well, you need to get to know them a bit so you can choose the right gift for them. Here's our gift guide for kids: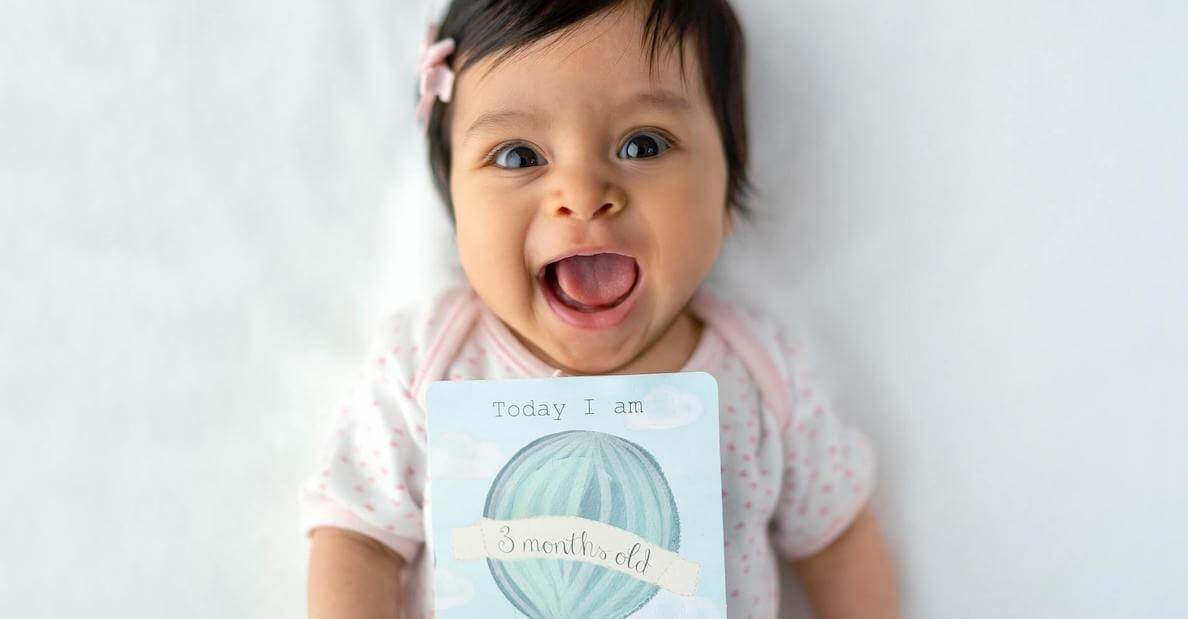 Babies (0-1 years)
Babies are my favorite humans in the whole world. They're cute and bubbly and they smell great, too! You can never go wrong buying the usual stuff for infants, you know, colorful baby clothes and toys.
However, let me tell you what it's like to be on the other side of the coin. As a parent, I actually appreciated the more practical gifts. Sure, clothes and toys were great, but babies grow so fast, they quickly outgrow these things. They don't care about their looks… they won't even remember what you gave them! But moms and dads do.
So, in addition – or maybe in lieu of – the usual gifts for babies, consider buying practical gifts, such as:
Diapers
Wipes
Baby formula – if mom isn't breastfeeding
Gift card – so mom can buy what she needs
Toddler (1-3 years)
Kids in this age group are now walking and running and exploring more of the world around them. For this age, toys are definitely high up on the list. The more colorful, the better! Stuffed toys and dolls will make toddlers happy. Older toddlers would also appreciate coloring books and activity books.
Note: Avoid buying tiny toys though as toddlers like to put everything in their mouth. Make sure your gift isn't a choking hazard!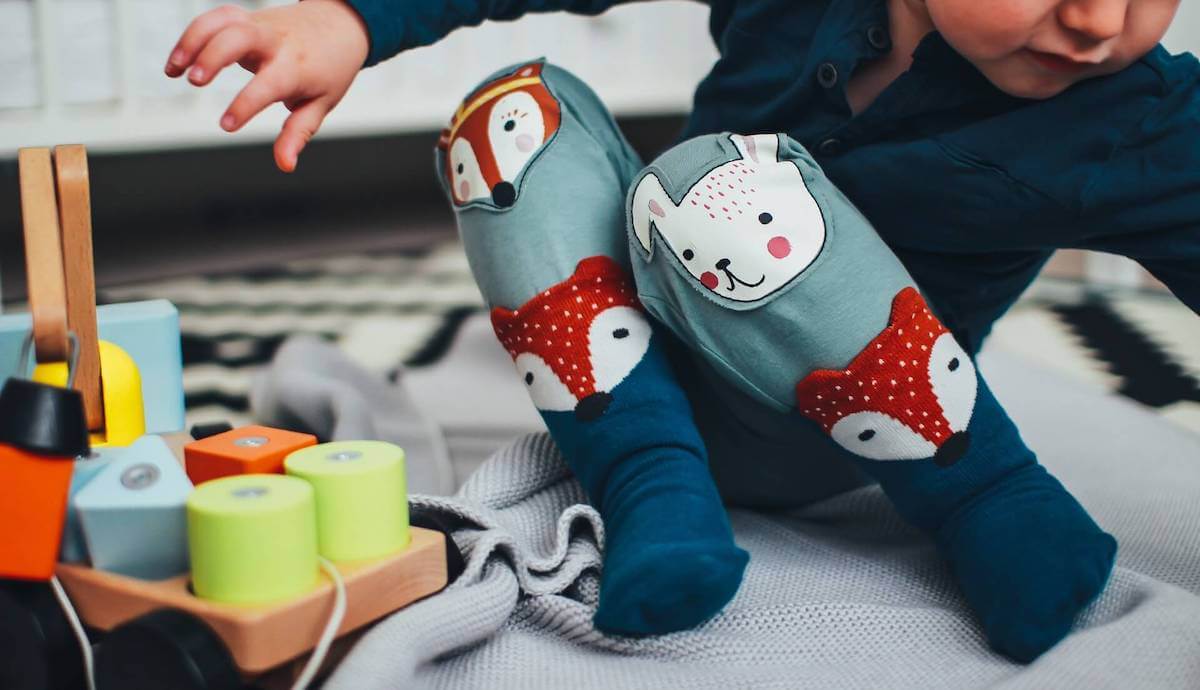 Preschool (3-5 years)
They're starting to learn how to read and count. So, educational toys are a great idea to help develop cognitive skills. Here are some ideas:
Puzzles
Science kits
Legos!
Superhero pajamas / costumes
Pop-up books
Toy musical instruments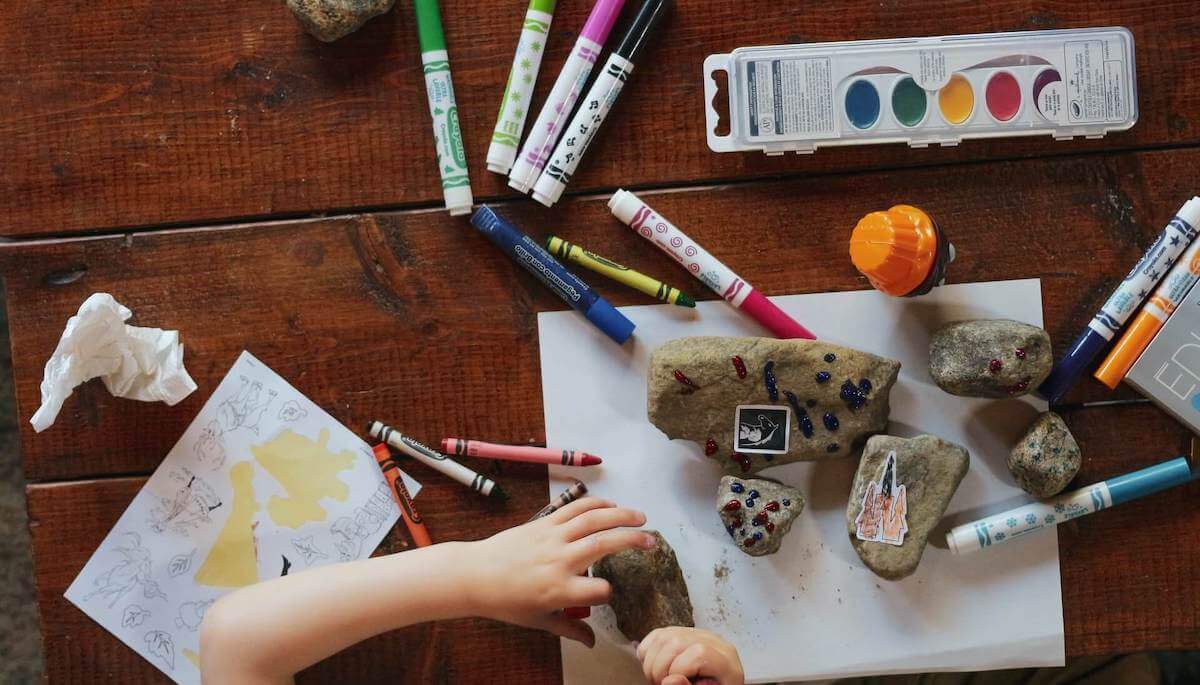 Grade schooler (5-12 years)
Gifts that encourage learning are perfect for this age group.
iPad or tablet
Kindle for reading
Books
Puzzles
Crafts
Musical instruments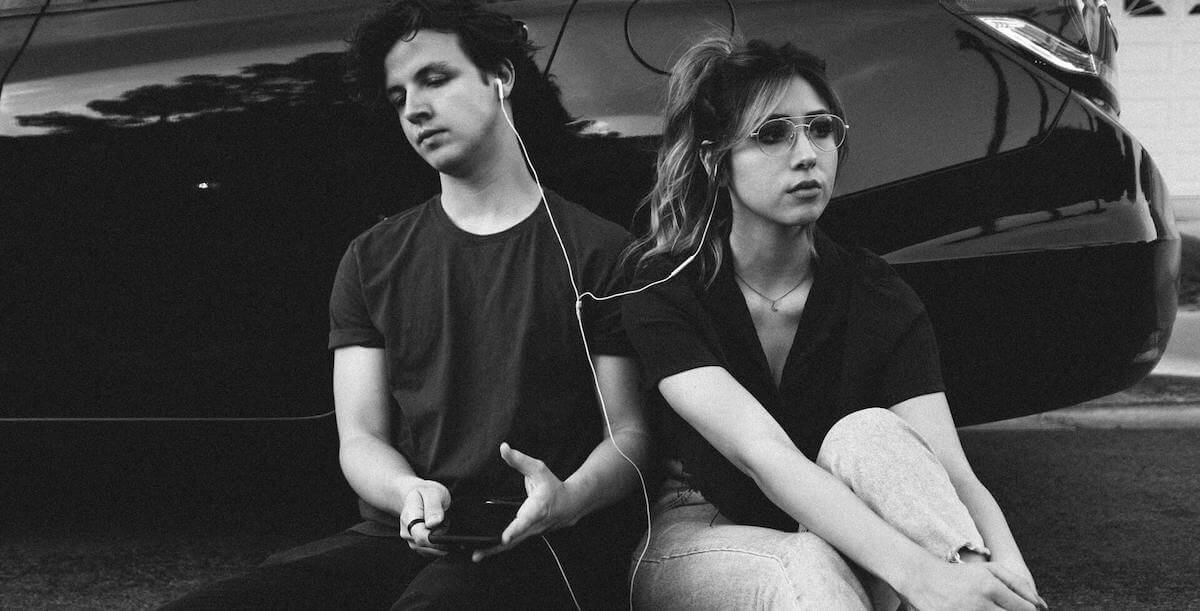 Teenagers (12-18 years)
Teenagers are the pickiest of the bunch, especially the older ones. So, before you buy any gifts for them, it's important to get to know them a bit – what they like and don't like, what's considered cool at school and what's not. You get the drift. Teenagers tend to place a high degree of importance on what their friends think. But here are a few tips:
Bluetooth headphones or speakers – because wires are no longer cool
Video game – if they're into that
Sports stuff – if they're into sports
A subscription to something they're really interested in – Netflix, Spotify, Apple One, etc.
Fashionable clothes for either gender
Something their friends don't have yet
Something that supports their hobbies
Gift cards – save yourself the headache and let them choose their gifts!
Health supplement for kids of all ages
Kids hate the taste of anything that's not sweet. So, we made sure our Kids Live Cultures & Fibre supplement tasted delicious (it comes in wildberry-licious flavor)! Each chewable tablet has a minimum 6 billion CFU of live cultures. This product is one of our best-sellers and both parents and kids love it!
Gift Guide For Parents
We all wouldn't be here if not for our parents. Whilst they're usually the ones giving gifts to us, it's time to return the favor. Whether you're giving something to your own mom and dad or your in-laws, here are some gift ideas to help you out:
Customized family gifts
Instead of picking up some random stuff at the supermarket, give your parents a special gift that says you went the extra mile. Here are some examples:
Personalized artwork – if your parents love to travel, maybe give them a map highlighting the places they've visited!
Coffee mugs with everyone's names or pictures on it
Matching outfits for everyone in the family (it's cheesy, I know, but perfect for outings and reunions)
A family portrait – you can have it printed in a photo book or even painted by a pro!
Vacation package
I think this is probably one of the best gifts kids can give to their parents. They've worked so hard for the family, they've probably missed important events in your life – all because they needed to work. So, why not give them a holiday package to help them relax and unwind! Buy tickets for mom and dad, or bring the entire family along! Spend as much time as possible with them and create new memories together.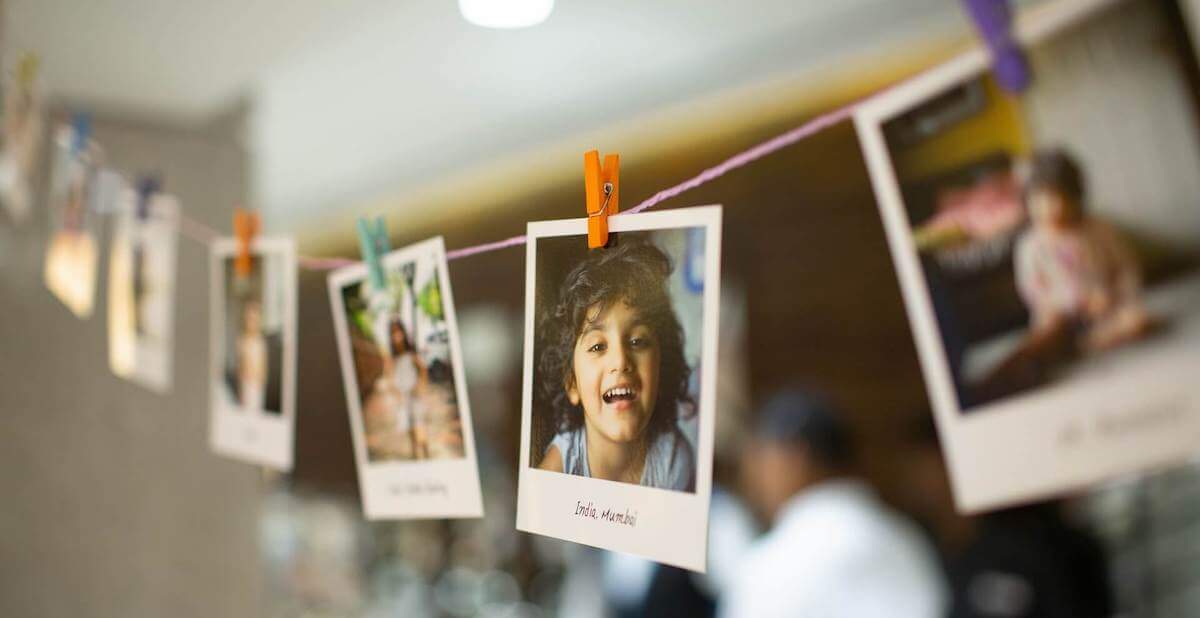 New appliances
Your parents probably have been using the same old appliances forever. While that isn't a problem at all, you may want to consider giving them an upgrade! Here are a few examples:
Air fryer
Instant pot
Slow cooker
Juicer / blender
Humidifier
Any programmable appliance to make life easier
A food and drinks subscription
If your parents love to try out new things, then sign them up for a service that will deliver a box of goodies every month! There are many different services available, but here's a couple to give you an idea:
Snack Crate – get a box of imported snacks from all over the world. You get a new country every month, so it's definitely something to look forward to!
Bean Box – parenting is hard, especially when there are still young kids at home. Sign them up for a coffee subscription service like this, so they'll have all the caffeine they need!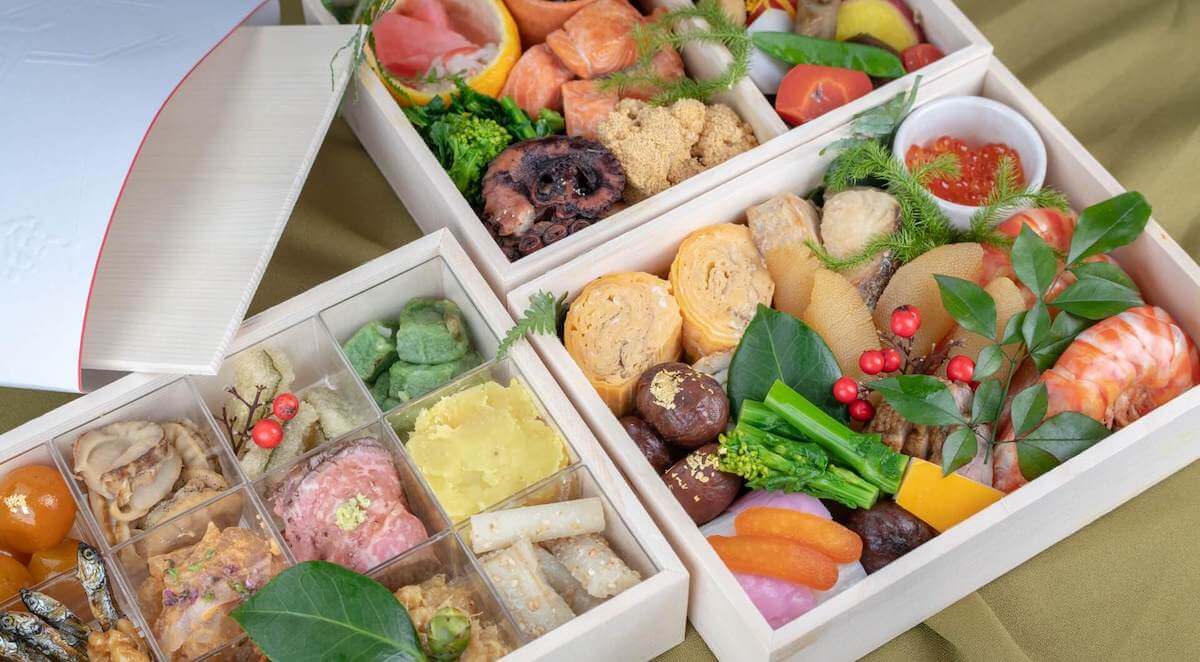 Home stuff
Because parents just love to tinker around the house, don't they? Give them some toys to play with! Here are some ideas:
Candles set
House plants
Gardening tools
Super sharp chef's knives
New toolbox for dad
Matching aprons for mom and dad
Health supplements
Our parents aren't getting any younger. Buy high quality supplements to help them live more comfortably. We recommend the following:
MagEnhance Magnesium Complex – Magnesium plays an important role in keeping our bodies working at a high level. It keeps our heart pumping, our brain functioning, and our immune system fighting. It will also help your parents get some much-needed sleep at night.
Chiropractor's Choice Glucosamine – make your parents feel young again with our glucosamine supplement. It's designed to strengthen joints and relieve pain fast.
Ultra Pure Omega-3 Triglyceride Fish Oil – parents can certainly benefit from Omega-3's long list of health benefits. It lowers the risk of cardiovascular disease, it improves mental health, it's a powerful anti-inflammatory, and so much more!
Gift Guide For Grandparents
Grandparents are special. They've seen and experienced a lot over the decades. Most would be wanting for nothing more than to spend their twilight years with their kids and grandkids. So, what can you give them as a gift? Here are a few ideas: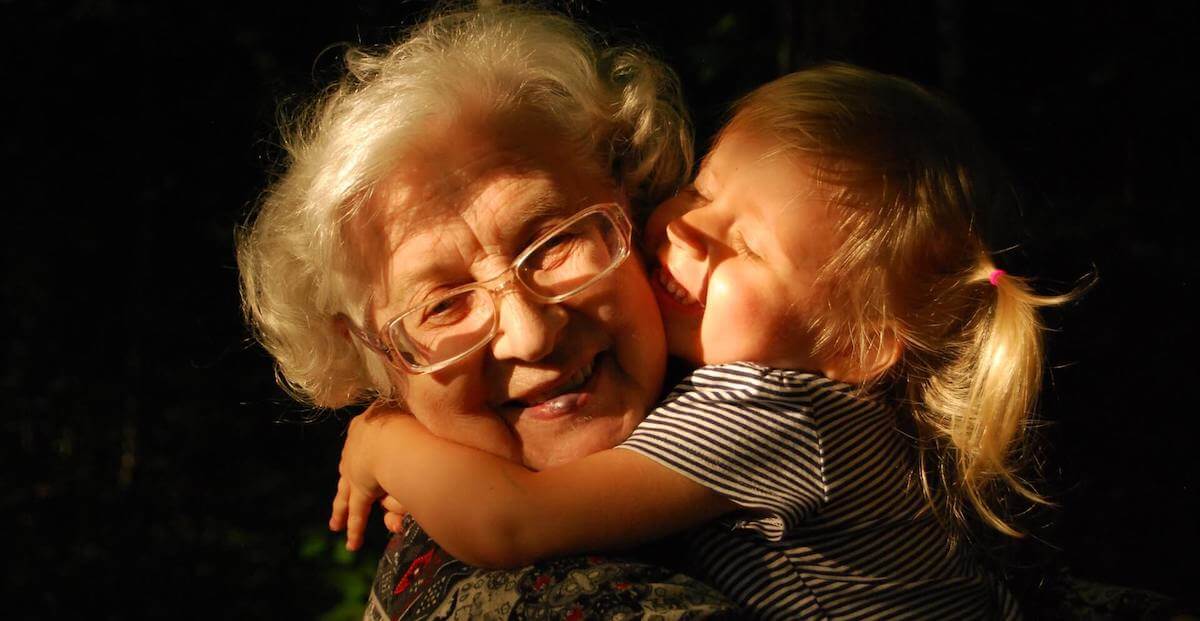 Supplements should be first on the list
If your grandparents are like most older folks, they probably already have a long list of synthetic medicines to take every day. But these drugs usually have side effects, too. Consider asking them to try out a dietary supplement instead. While supplements aren't meant to treat disease, they can help manage them. Here are a few to consider:
Meriva curcumin phytosome – curcumin is the main ingredient in turmeric (it's what makes curry yellow). It's also a powerful antioxidant and anti-inflammatory that can help manage arthritis, a condition that's pretty common amongst grandparents.
Phosphatidylserine – help turn back the clock! Studies show that phosphatidylserine is an excellent nootropic that can help improve memory and concentration (so grandpa or grandma never forgets your name).
Ultra Pure Omega-3 Triglyceride Fish Oil – just like your parents, omega-3 can also do wonders for your grandparent's health. If they're not getting enough omega 3 from their diet, consider gifting them this product.
A vacation
Grandparents, especially retired ones, now have the luxury of going on vacation anytime they please! They don't need to go far. Depending on how old they are, a local holiday or even a staycation at a nice hotel is fine. If your budget allows it, send them off to a tropical beach!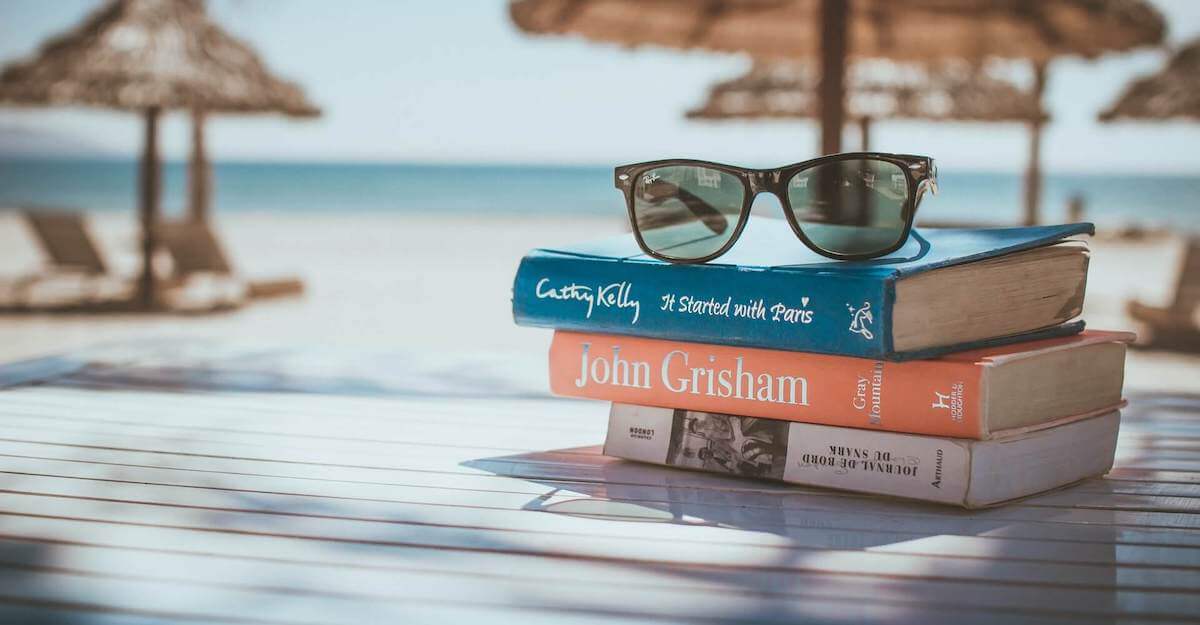 Personalized stuff
Give them a unique gift, something that will bring a smile to their lips. Consider the following:
Family portrait
Painting of when they were younger
Blown up, restored old pictures
Photobook of all memorable family pictures
A journal so they can write down their favorite memories
Entertain them!
If a vacation package is out of the question, go and treat them out for one special day! A few ideas:
Book them up for a full body massage and spa
Treat them to a nice lunch or dinner at a really fancy restaurant
Take them shopping and let them buy what they want (within reason)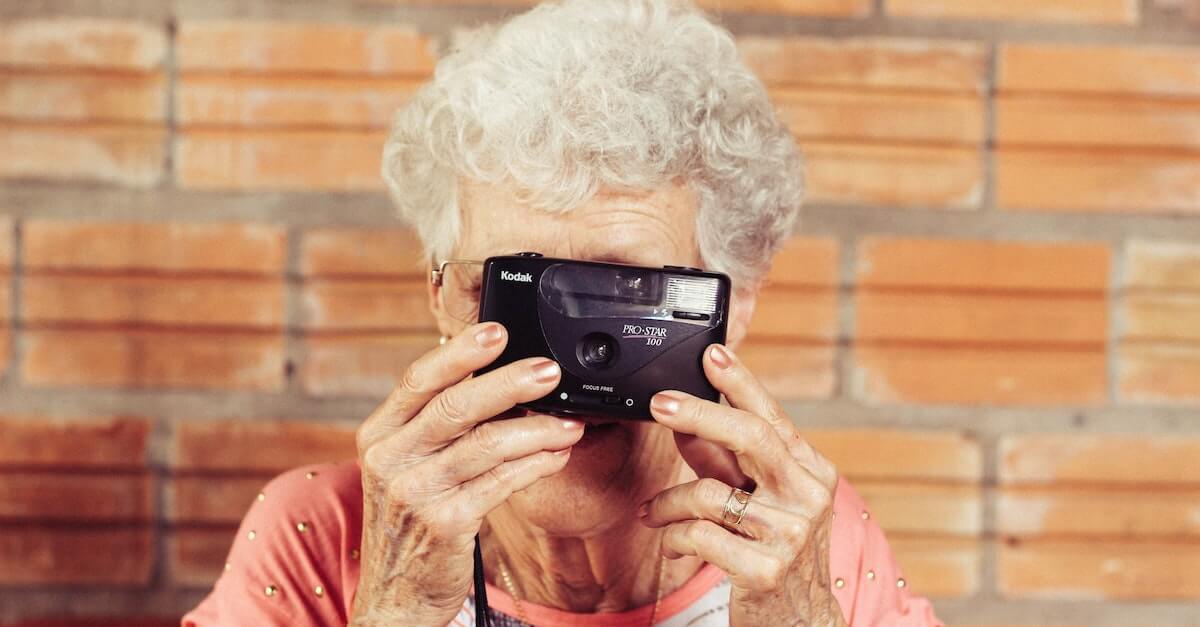 New tech
They're not exactly the easiest to teach, but new tech will make communication so much easier, especially if you rarely get to see them. Here are a few ideas:
iPad – makes Facetime a lot easier with the big screen
Apple watch – to help monitor their health. Newer models have the fall detection feature, which is really useful.
Kindle – for book-loving grandparents
Digital photo album – so they get to see the family all the time!
Gift Guide For Work Colleagues
This one's a bit harder, especially if you're not that close with your colleague. In this case, you may need to do some digging around and find out what his or her interests are. Some of the gift guides above may help, but if not, then here are some ideas: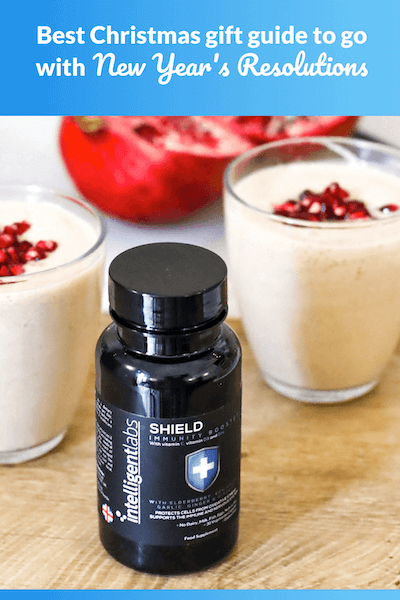 Immunity booster
With so many people now working from home due to Covid-19, it's more important than ever to remain in good shape. Here's the best supplement for your coworker:
Shield Immunity Booster – this is designed to support the immune system, with Vitamins C & D3, zinc, along with our proprietary herbal blend and 2 billion CFU live cultures. A capsule a day keeps pathogens away!
Office stuff
Yes, it's still okay to give office stuff for work colleagues:
Succulents – these not only look good but they can also double as paperweights
Planner or notebook – for those who like to jot down notes the old-fashioned way
A nice pen for the boss
De-stressing gifts
Make your coworker's life a bit more enjoyable at the office. Try these gifts:
Adjustable under-desk footrest – for better ergonomics and relaxed feet
Massage pillow – you might want to buy one for yourself too, especially if you sit a lot!
Performance boosters
What's this, you ask? Well, check these out:
Starbucks gift card – so they can order whatever they want, whenever they like!
Coffee subscription – for the caffeine-lovers in the workplace, a craft-coffee subscription is a great idea
A double-walled, insulated tumbler to keep coffee warm for hours
Final Thoughts
We hope you enjoyed our Christmas gift guide. Remember, it's not the price tag that matters when it comes to giving gifts. It's how you let the other person know they're cherished and appreciated! So, go out there and buy – or make – the perfect gift for your loved ones!